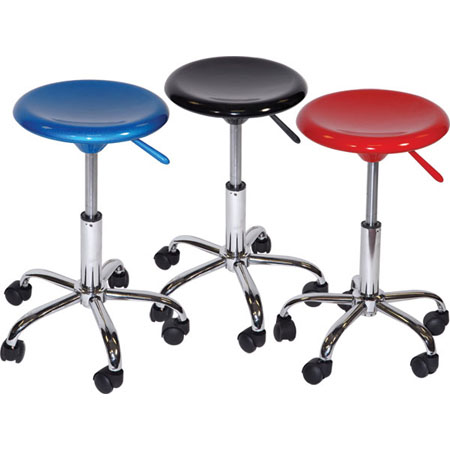 MARTIN UNIVERSAL Artisan Adjustable Height Stool #91-02100
$71.98
91-02100

Martin Artisan Adjustable Height Stools are an ideal choice for people on the go as the multi-surface casters move easily across most surfaces. Durable enough for home, office, and institutional placement, Artisan stools adjust simply and easily with a fingertip controlled airlift mechanism to a desk-height range of 17" - 23.5". They feature beautifully styling with a chrome-clad stem and base, a high-gloss seat and are available in five contemporary color choices to coordinate to any interior.

FEATURES & SPECIFICATIONS:
* Double-hooded multi-surface casters
* Fingertip controlled airlift mechanism
* Height adjustment: 17" - 23.5"
* Seat diameter: 12.75"
* Safety base diameter w/ casters: 17"


Free Freight in the Continental U.S. ​