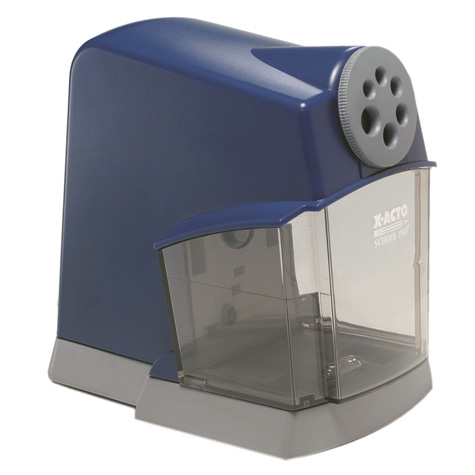 X-ACTO School Pro Electric Sharpener
$41.98
1670

Designed by teachers, perfect for the classroom. Features include:

* Redesigned in and out to deliver all the features Teachers selected for the classroom.
* Safe, Dependable, Durable.
* A special cutting system provides for a sharp but rounded point.
* Patented fly-away cutting system prevents over-sharpening; cutter disengages when the perfect point is made.≤br> * Large translucent shavings receptable.
* Quiet heavy duty motor.