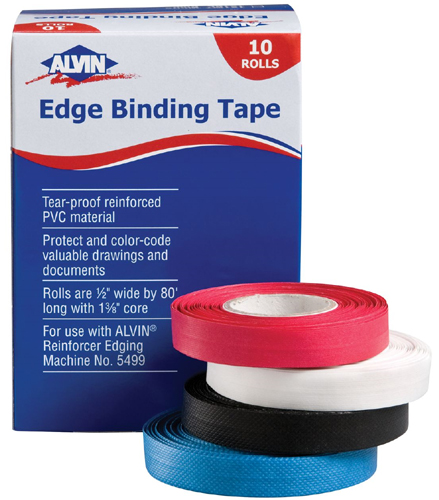 Alvin Edge-Binding Tape
$69.98
121

Made from a tear-proof PVC material that protects and color-codes valuable drawings and documents. Rolls are 1/2" wide by 80 feet long, and have a core size of 1-3/8". Packaged and sold 10 rolls per box. From Alvin.

* Available in White, Blue, Red and Black.