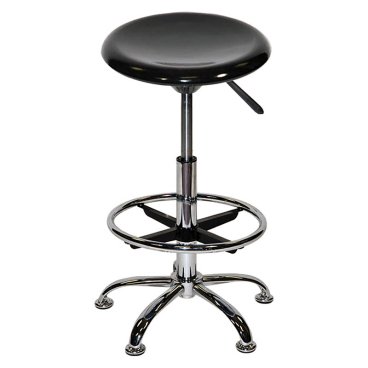 MARTIN UNIVERSAL Premier Drafting Height Stool #91-01250BK
$89.98
91-01250BK

With their contemporary design The Martin Premier Drafting Stools are the perfect choice for office, home or studio use. Beautifully styled, this stool features a high-gloss seat and is accentuated with a chrome base, stem and foot ring. The height adjusts from 22" - 30" with a fingertip controlled airlift mechanism and while ideal for use at tables, easels, workbenches they even make great kitchen stools. Seat Color: Black.

FEATURES & SPECIFICATIONS:
* Fingertip controlled airlift mechanism
* Lightweight with stable five-star base
* Height adjustment: 22" - 30"
* Seat diameter: 12.75"
* Foot ring diameter: 18"
* Safety base diameter: 18"


Free Freight in the Continental U.S. ​