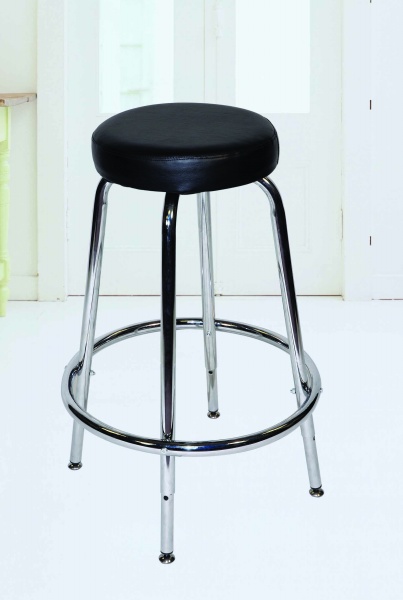 MARTIN UNIVERSAL Tundra Sturdy Adjustable Padded Stool #91-01000
$73.98
91-01000

Our Martin Tundra Sturdy Adjustable Stool is clad in stunning chrome and built to last. Tundra features a fire retardant vinyl cover and a 2.5" thick foam seat that adjusts from 24"-30" in 2" increments (desk to drafting height). The Tundra has an extra wide stance for added stability, a generous 17" foot ring, and is lightweight at just 8.5 lbs.

FEATURES & SPECIFICATIONS:
* Fire retardant seat cover
* 2.5" thick foam padding
* Height range: 24"-30"
* Seat cushion diameter: 12"
* Safety base diameter w/ casters: 17"


Free Freight in the Continental U.S. ​